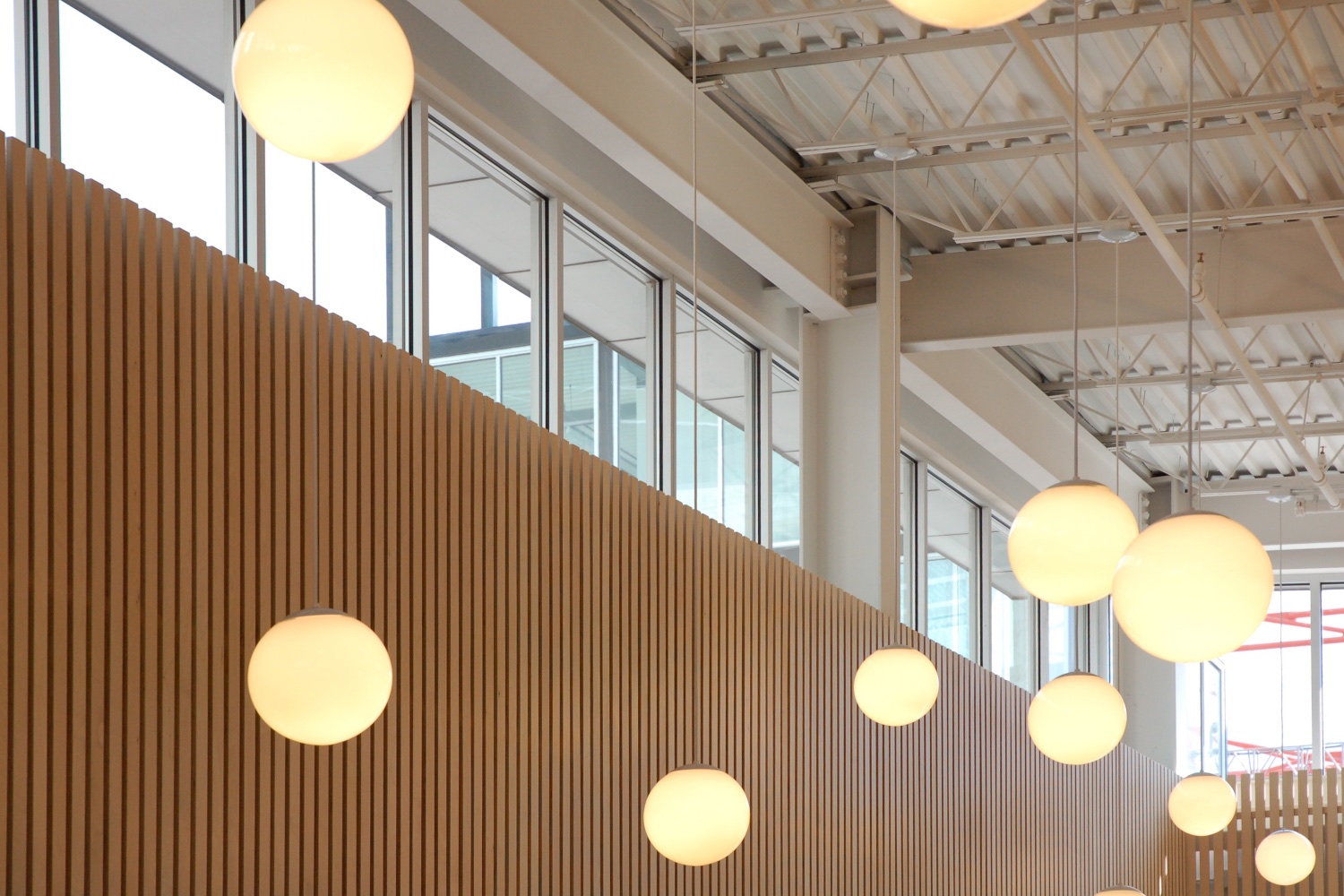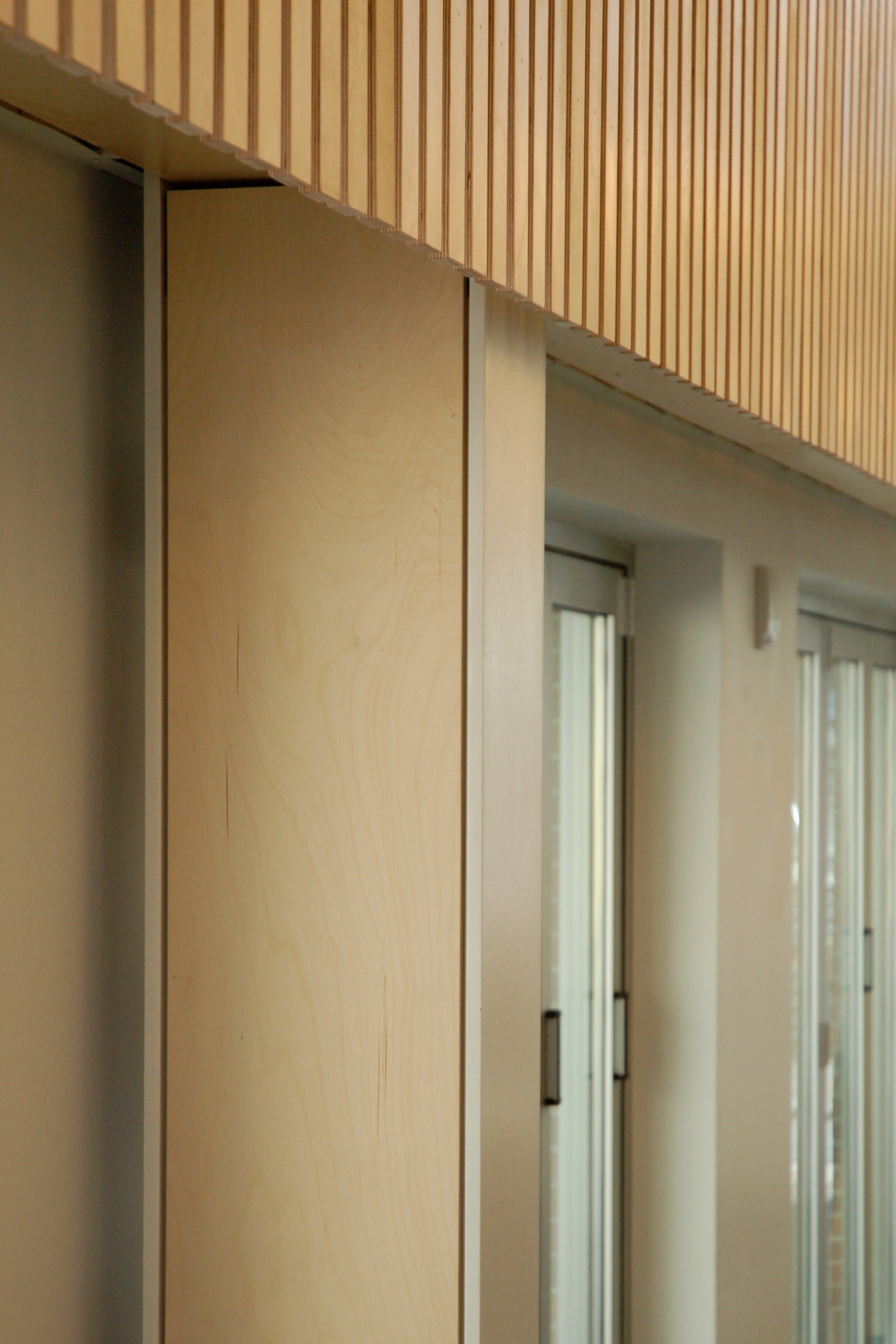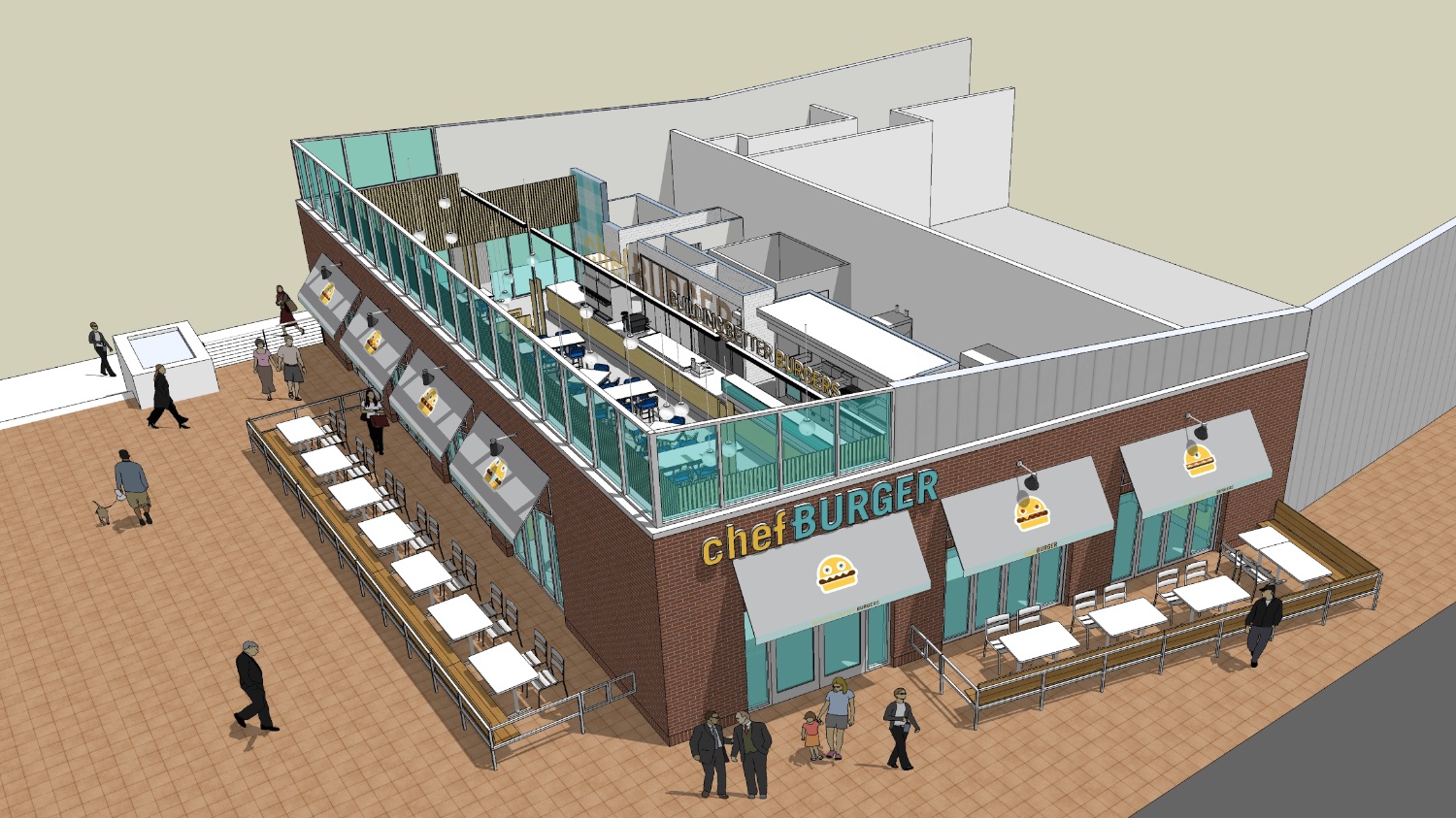 chefBURGER
chefBURGER was designed for a local restauranteur in Kansas City's Power Light District. In the midst of an upscale urban development with numerous, high budget franchises, MSA worked with a modest budget to create a unique identity. The materials palette, featuring extensive use of clear-finished birch, presents a crisp background for colorful graphics and a variety of lighting strategies. The birch slats that organize a strong horizontal element between high and low glazing systems also act to absorb and modulate sound. With burnished concrete floors, stainless steel, and glass, Chef Burger created a stylish environment that celebrates the preparation and enjoyment of fresh and tasty food.
General Contractor: Ian Hurst, Hurst Construction.
Graphic Design: Tad Carpenter, Design Ranch.
Casework and woodcrafting: Ryan Comment.